The Japanese tea-lovers club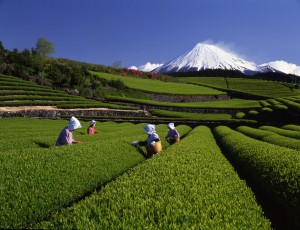 On the 88th day of the old Japanese calendar the first day of Harvest is celebrated. 
In Japanese culture this is a very important day: Japanese people drink green tea all year long, they always look forward eagerly to this day.
In Japan there are hundreds of tea producers, each one is offering its own tastes and selections. At Azumaya Antwerp we offer a fine selection of Japanese green tea from different producers. With the club 88 membership we want to offer our members the opportunity to discover an even wider variety of Japanese green tea.
Tea subscription
Azumaya club 88 members receive a new Japanese green tea every month, for 1 year long. It will be a different kind of Japanese green tea (Sencha, Hojicha, Gyokuro, Genmaicha,…) from various Japanese regions. During harvest season we will offer different kinds of Shin-cha (new harvest). Members also get 5% discount on purchases made in our online shop, and in Azumaya Antwerp.
Membership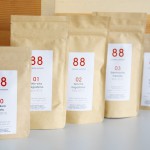 A 1-year subscriptions costs 88€. You will receive 12 packs of tea per year, 1 pack every month. The weight can vary between 15 and 100gr. depending on the kind of tea. Members will receive information by email that the new tea is available at Azumaya Antwerp. When picking up the tea, we will prepare the monthly tea for free.
If you prefer to find the tea in you mailbox every month, we can send it by regular post. For sending in Belgium, we charge a supplement of 22€/year, for sending in Europe, we charge a supplement of 44€/year.
At the moment we can not take on any new memberships. Once we resume with a new concept we will announce it here on the website.
Want to know more? Please contact: info@azumaya.eu